Your TPMS solution, Orange is your best choice!
What Orange Electronic offers for 1by1 Sensor :


1. Orange offers best quality and service.
2. Orange offers Europe local "call center" service to help distributors to solve their problem directly.
4. Orange offers free TPMS training course.
5. Orange quotation all including call center service' training' service, we always take care of customer demand.
6. For winter tyre distributors, they need production line to equip TPMS based on mass quantity demand, it will take long working hours if they adopt Universal one. But if factory supply 1 by 1 ( Pre-programmed ) to them and packed as 50pcs / per box ( Valve pre-set 'nut / washer / cap separated as another pack, which is more convenient. ) This is same as professional OE supplier.
7. Orange have "WAL" technology and total solution what others do not have; the problem and claim will occur when customers switch tyres.
8. Most winter tyre suppliers would prefer to use "1 by 1" TPMS instead of Universal due to manual working time saving.
9.Orange adopted standard battery which is different from other 85c power battery in market.
10.Orange adopted best quality valve and got certification. ( Valve is safety component and required standard certification in order to avoid any risk situation.)
Why Orange is different??


We have:


ID Copy Function
1. Re-learn mode "Free"
2. Trigger "Free"
3. OBD "Free"
4. All Orange sensor can be ID copied and this technology is protected by U.S patent.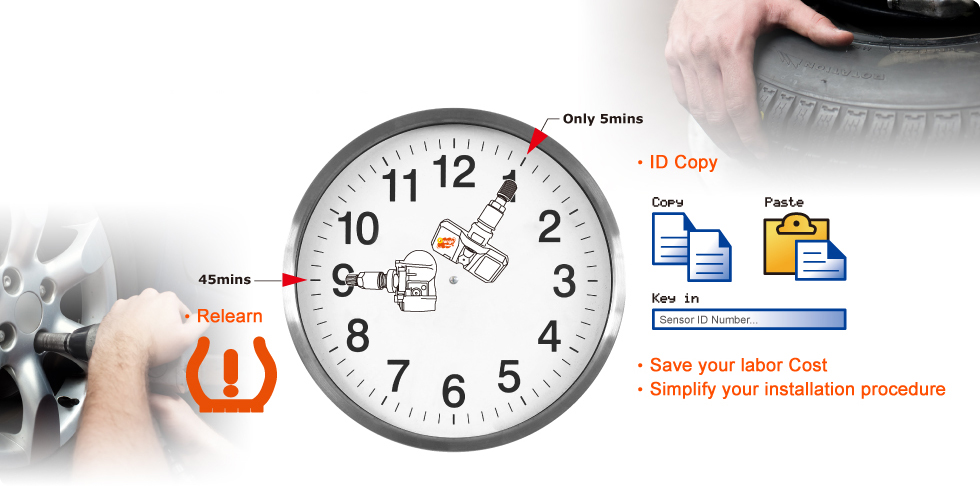 WAL Function: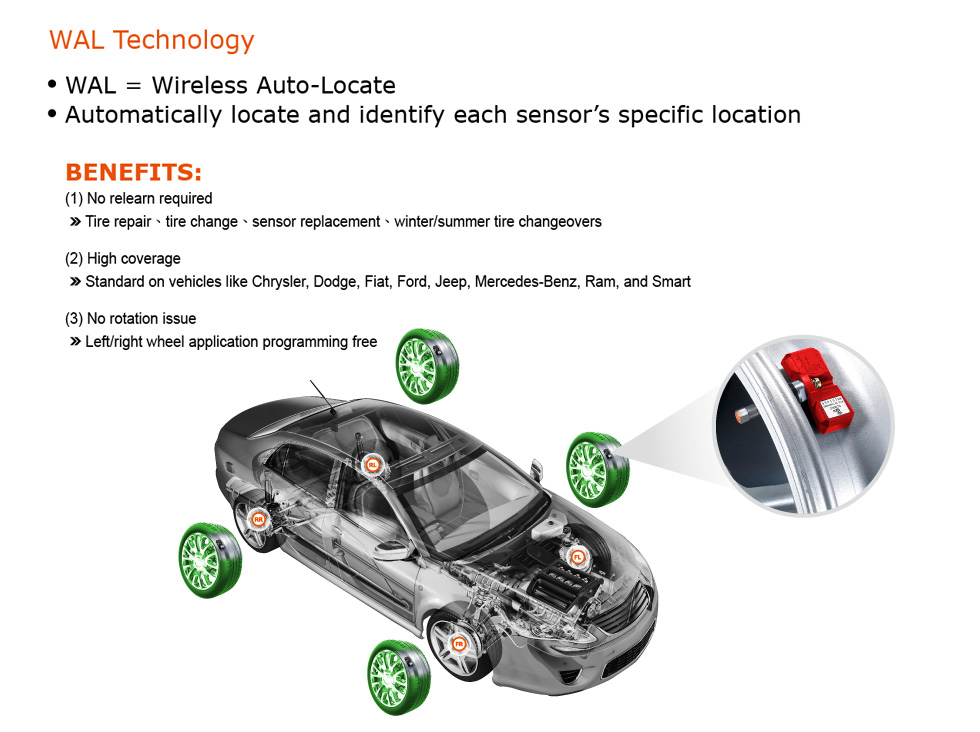 Designed Valve Stem
1. 5°C ~ 26°C adjustable stem fits 95% & wheels and rims.
2. Replacement valve stem, two-piece design. Replace the broken part only.
3. Cost-efficient product for all tire shops

Orange EU: Via Piero e Alberto Pirelli 25 Edificio 143 – Primo Piano 20126 Milano

Orange Taiwan (Headquarter): Tel:+886-4-2560-2766 | Fax:+886-4-2560-2865 | Copyright © 2005-2015 Orange Electronic Co., Ltd.