Your TPMS solution, Orange is your best choice!
What are the features for Orange 1by1 sensor:


1. Orange offers the best quality and service. 
2. Orange offers Europe local "call center" service to help all customers to solve their problem directly. 
3. Orange offers free TPMS training course. 
4. Orange quotation includes call center service' training' service, we always take care of customers'demand. 
5. For winter tire suppliers, they need assembly line to equip TPMS based on mass quantity demand, it takes long working time if they adopt Universal sensor. But if they use 1 by 1 ( Pre-programmed ) and packed as 50pcs / per box ( Valve pre-set 'nut / washer / cap separated as another pack, which is more convenient. ) This is same as professional OE supplier what they offer. 
6. Orange has "OTO" technology- Orange Tire Orientation. This function reduces the problems when drivers switch the tire. 
7. Due to manual working time saving, 1by1 sensor is always the first preference for winter tire supplier.
8. Power management is one of Orange's core competences.
9. Orange used the best quality valve and got certification. ( Valve is a safety component and requires a standard certification in order to avoid any risk situation.)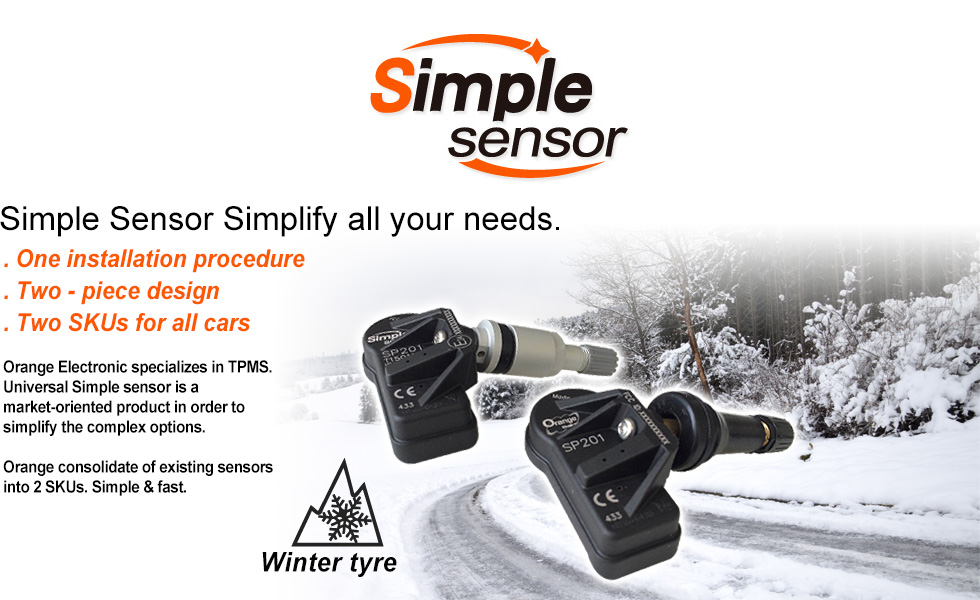 . Why Orange TPMS is different?
ID Copy Function
1. Relearn mode "Free"
2. Trigger "Free"
3. OBD "Free"
4. All Orange sensor can be ID copied and this technology is protected by U.S patent.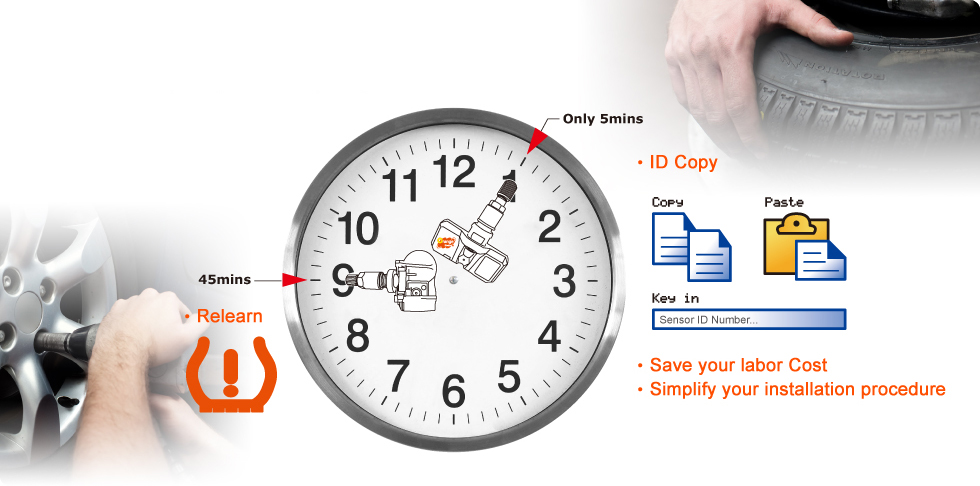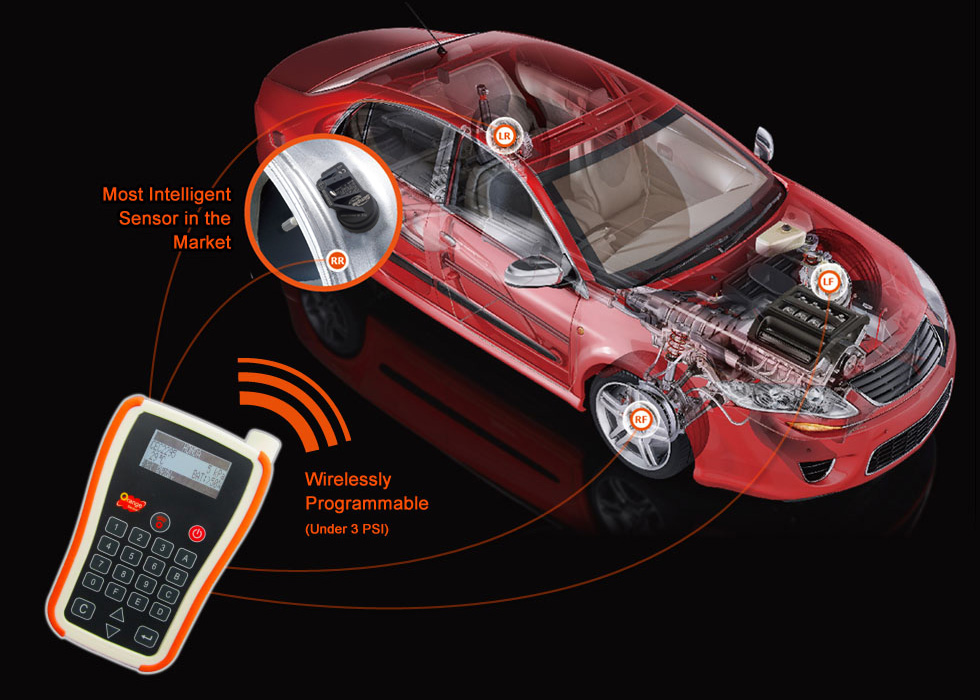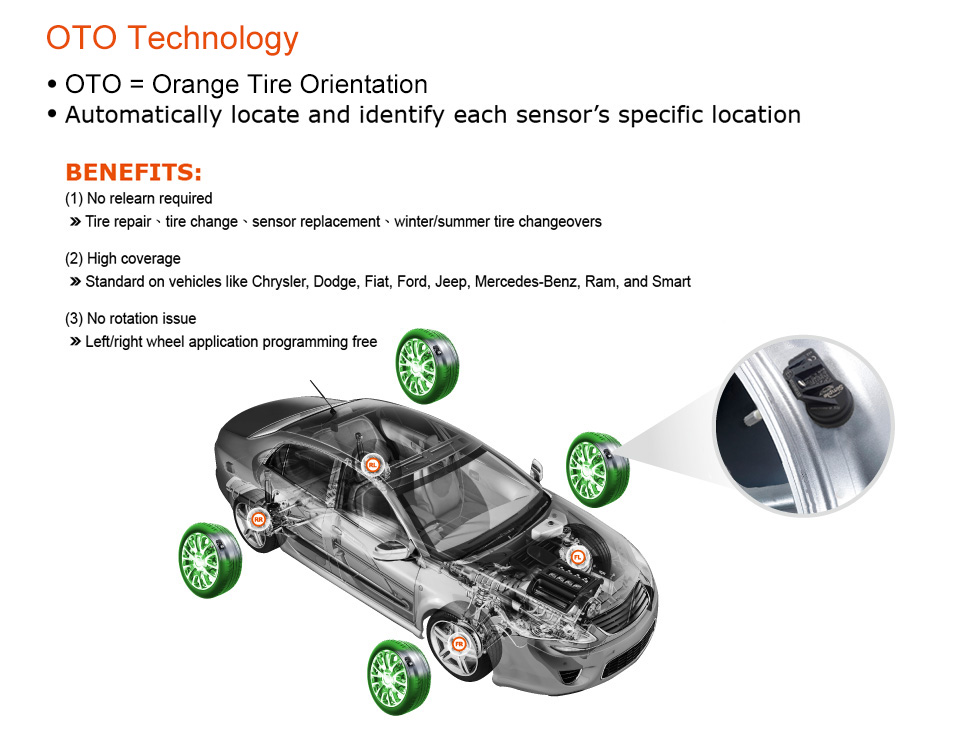 Designed Sensor Characteristic
1. Fixed valve and smaller sensor for high rim's capability.
2. High quality of valve stem design.
3. Manual Mounting process saving. 
4. Two-piece design, replace the broken part only.
5. Metal and rubber valve are available.



Orange EU: Via Piero e Alberto Pirelli 25 Edificio 143 – Primo Piano 20126 Milano, Italy

E-mail : irene.wu@orange-electronic.com / salvatore.pepe@orange-electronic.com